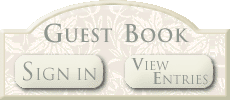 to the OshoZen Akitas page of Akita Standards

The American Kennel Club (AKC)

Akita Standard is the accepted

standard for all Akitas competing in

AKC events in North America, Canada

and Mexico. 

The Akita Club of America and AKC,

unlike FCI countries, only recognize

"one" Akita standard and consider the

Akita to be only one breed at this time.

The site at left "Comparisions" will give a breakdown and comparison of the different Akita Standards - AKC, FCI and  the Great Japanese Dog (GJD) standard adopted in many other countries as the equivalent to the AKC standard but not permitting use of the "Akita" name.

ONE Origin, TWO Paths...Both Worth Preserving!!

What's YOUR legacy going to be?