My commitment to you.... I'll be here for you!

    Once you have purchased a puppy from OshoZen you will be considered a member of the family.

    I promise to support you and be available to you with information and guidance on the proper feeding, training, grooming and socializing of your puppy.   If I do not have the answer for you I will assist you in finding it. 

Pet/Companion and Show Quality Puppy Contracts

Welcome to the OshoZen Show Kennel Family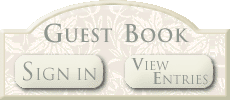 Please sign my guestbook and let me know if you have enjoyed your visit or found information here of use to you.  Thank you.

Show and breeding contract