CH OshoZen's Simply Amazing Daiyu

"Aimee"  

(Ch OshoZen's Spice O'Life at Daiyu X BISS CH Mori's Mr Montana Yakedo ROM AOM)

11/02/02-07/31/15  Cerf'd clear - OFA Knees Normal, OFA hips EXCELLENT

"All work and more play - that's Aimees way"

"Aimee" is loved and owned by OshoZen Show Dogs & was campaigned and finished Breeder Owner Handeled.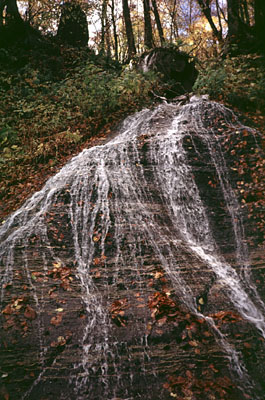 "Aimee" is my pick puppy from the breeding of Ch "Punkin" to  Ch"Joe Montana".  She has 9 brothers and sisters from an exceptional litter.  Brothers "Luke" & "Kobe"  join her in the rings representing the OshoZen Akita family. Brother "JoJo" is awaiting his FCI deput in the Netherlands and sister "Zia" is already making waves in Houston.  "Aimee" is all energy and very affectionate like her parents.  She had been waiting in the wings while kennel mate and Aunti "Belle" worked on her championship.  "Aimee" was fast on her way with 3 WB/BOS and 2 BOW wins from the bred by class at the River City Cluster in San Antonio; WB and BOB at the 8/04 Corpus Christi Show under a respected breeder judge; WB/BOS at the River City Cluster 7/05; and WB for  4 pt major at Reliant Hall's Galveston County show 7/05; WB for 2 single pts at Nolan River KC show Jan 06.  She joins her pointed littermates Kobe, Luke, and Zia!  "Aimee" has a great time at the shows - especially loving on her new friends and posing for pictures. "Aimee" picked up another single at the Guadalupe Valley DFKC show and then sat out waiting for her last 3 -pt. major.  She finished in style by taking a 4 point bitch major and then going Best of Opposite Sex over specials at the Calcasieu Kennel Club show in Lake Charles Louisiana June 11, 2006 from the Bred By Exhibitor Class - earning me the AKC BBE Medal and "Aimee" and I an invitation to compete at the EUKANUBA Tournament of Champions show in 06 and 07 - WAY TO GO "AIMEE"! Thanks darlin for the fabulous birthday present!

You can see Ch "Aimee's" puppies through the link on the left menu.  Ch "Aimee has made several successful debutes in the Specialty Veterans rings and has the lovely trophies to so for it but now she is retired and enjoying life here at OshoZen Show Dogs.  Should the right home present itself "Aimee" maybe available for adoption only on private treaty and to those that appreciate she is a house dog and bed bug and who have no other small animals. "Aimee" loves to have a job and her favorite is watching over children and waking them for school each day :o)

You can visit "Aimee's" littermates and learn more about her Sire and Dam at the button on the left.  Ch "Aimee" proudly carries on the banner of Grandsire's Ch "Bushido" and Ch "Widow Maker" and her Sire Ch "Joe Montana".

Thank you dear friend Karen Bruneau for these fun pictures.